Last year I moved into my brand new home with Interaction. I like that I have my own bathroom and don't have to share. I like being walking distance to the local lake where I am able to complete my exercise. I like that I am so close to everything.   
Some of my favourite things to do are listening to music and seeing my family. I like to joke around, and I am polite, helpful and use my manners.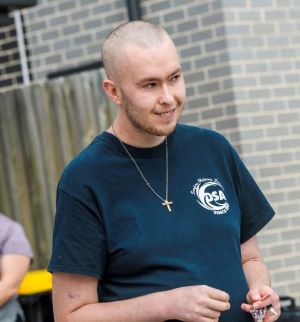 For a long time one of my goals was to get a job, and I am so happy that I have been able to do this. I work two days a week and I love it. I would really love to have a pet one day. 
Click here to learn more about Interaction's Accommodation services.
Excerpt Jack shares some positive life updates since moving into a brand new home with Interaction, including landing a job!
Category 22