Each year at Interaction's AGM, the Employee of the Year is announced. The award is named in memorial after Maria Fernandez, a longstanding Interaction staff member. Maria was a well-respected friend and colleague and helped Interaction develop into the organisation it is today.
The Maria Fernandez Employee of the Year is awarded to a person, voted by their colleagues, who exemplifies the values of Interaction. All Employee of the Month winners from the current calendar year are eligible for nomination.
Interaction is very proud to announce that Kun Ho Lam has been awarded Employee of the Year 2019!
Lam received her employee of the month nomination when she was the only coordinator in Direct Support for a period of time. In her usual quiet, respectful manner, she managed all calls and bookings on her own. Lam never makes a fuss or complains about her workload, she just gets on and does what needs to be done.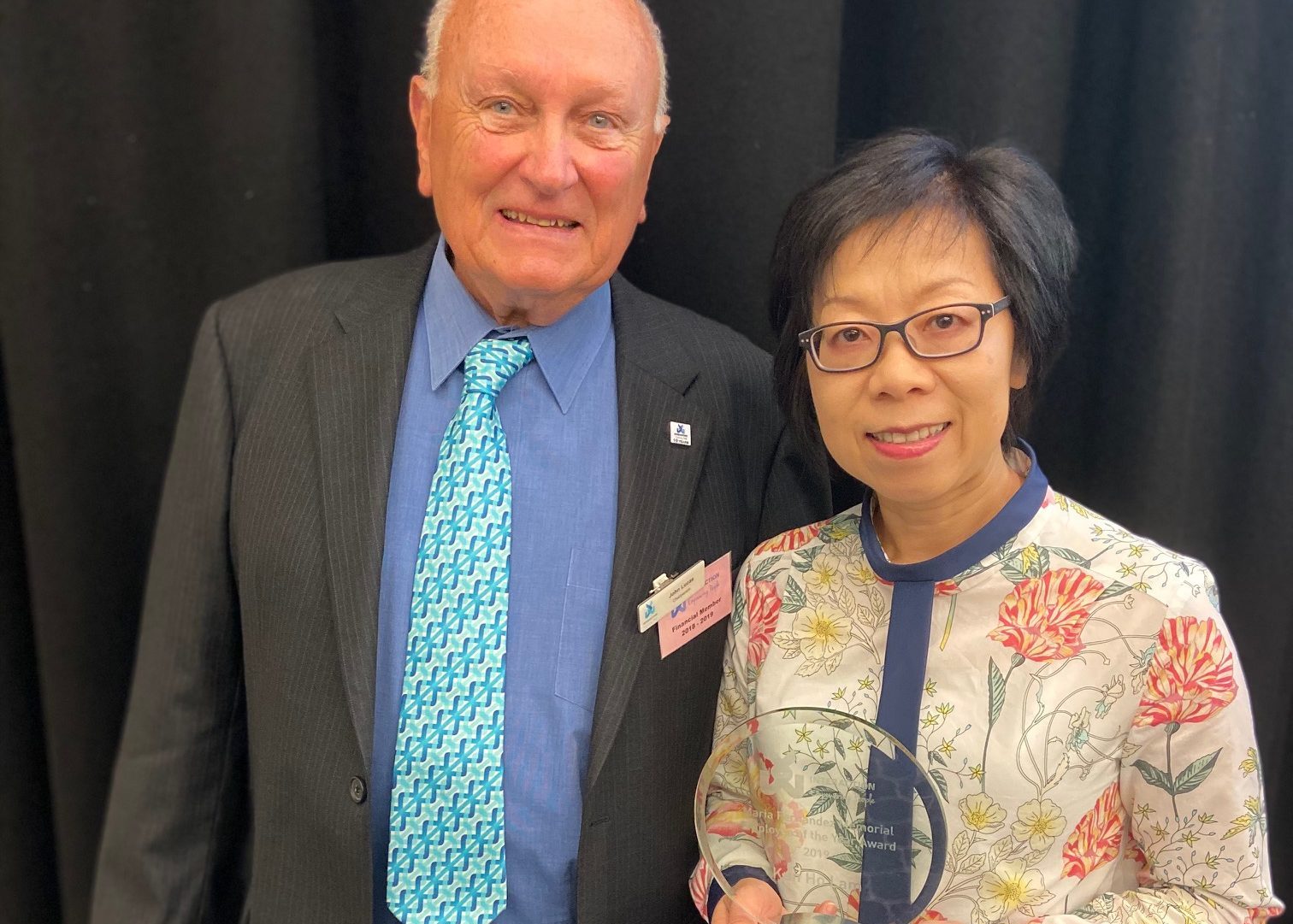 A little about Lam's history with Interaction…
Lam commenced employment with Interaction in February 2007 as a Coordinator in our Respite and Brokerage Division. With the advent of the NDIS in NSW Lam calmly transitioned to the new model of support under NDIS services in 2017, this time in the role of Coordinator of Direct Support in our Individual Options team.
Lam handled this transition particularly well. There have been many changes that have taken place and Lam took all of them in her stride, continuously working to achieve what is in the best interest of her participants, and to give them the best service they can possibly get.
Lam is what we fondly call "the ideas girl" in the team. Lam is always looking for new and improved systems to better support participants and her team. Lam's warm, friendly and respectful personality make her someone that participants, families and her co-workers are drawn to.  Lam is a quiet achiever who is always here when you need her.
Congratulations Lam!
Excerpt Each year at Interaction's AGM, the Employee of the Year is announced. The award is named in memorial after Maria Fernandez, a longstanding Interaction staff member. Maria was a well-respected friend and colleague…